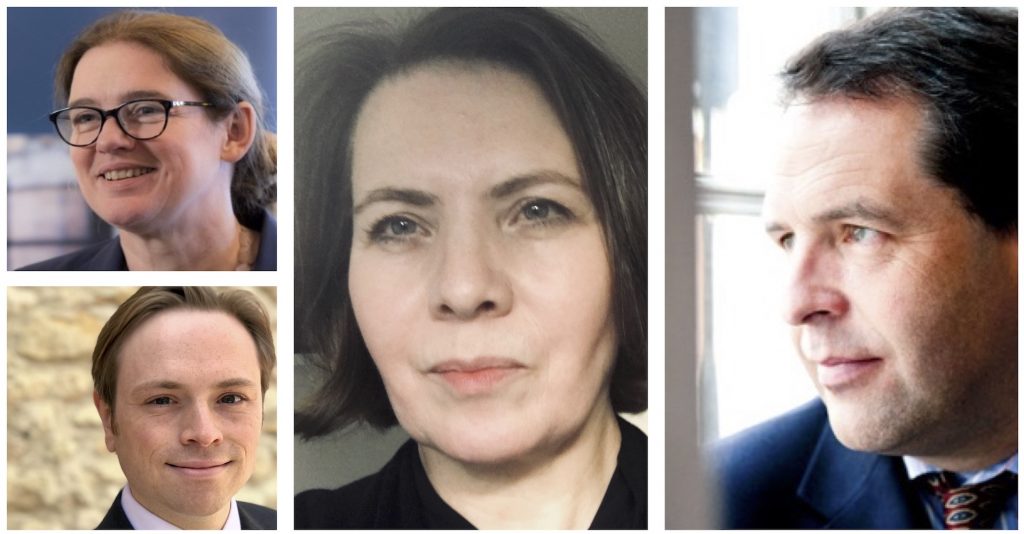 The Common Good: what does it mean?
In June 2021, our Founder Director, Jenny Sinclair was a panelist in the first of a series of four public conversations exploring the meaning of the common good, and the responsibility it places on families, society and the state.
In her opening remarks (which begin at 5:40 in the video below), Jenny set out her view of the common good, emphasising that in its true sense it is the shared life of a society to which everyone freely contributes and is able to flourish and reach fulfilment.
Jenny was joined by Philip Booth, Director of the Vinson Centre and Professor of Economics at University of Buckingham, and Dr Sam Bruce, Project Lead Researcher for the Communities Project at the Centre for Social Justice. It was chaired by Ruth Kelly, Non Executive Board Member at Council for the Economy, Vatican and Visiting Professor at St Mary's University, Twickenham.
Against the backdrop of the complex challenges facing the country, the panel examined how the common good can be understood by people of all religions and none in the reweaving of a good and healthy society.
This webinar was the first in a series of four events, The Common Good: what does it mean for families, society and government?, organised in partnership by Jenny and Together for the Common Good with the Centre for Social Justice, Caritas Social Action Network, and the Benedict XVI Centre for Religion and Society at St. Mary's University. The series was supported by our longstanding partner, CCLA, one of the UK's largest ethical fund managers, home of the new Catholic Investment Fund. Other speakers in the series include: Edward Hadas, Cristina Odone, Mercy Muroki, David Goodhart, Trevor Phillips, Dame Julia Unwin, Lord Maurice Glasman, Imogen Sinclair, Caroline Slocock.
Watch video and find details of all four events HERE
Like what you are reading? More inspirational content from Jenny Sinclair can be found here: https://togetherforthecommongood.co.uk/news-views/from-jenny-sinclair