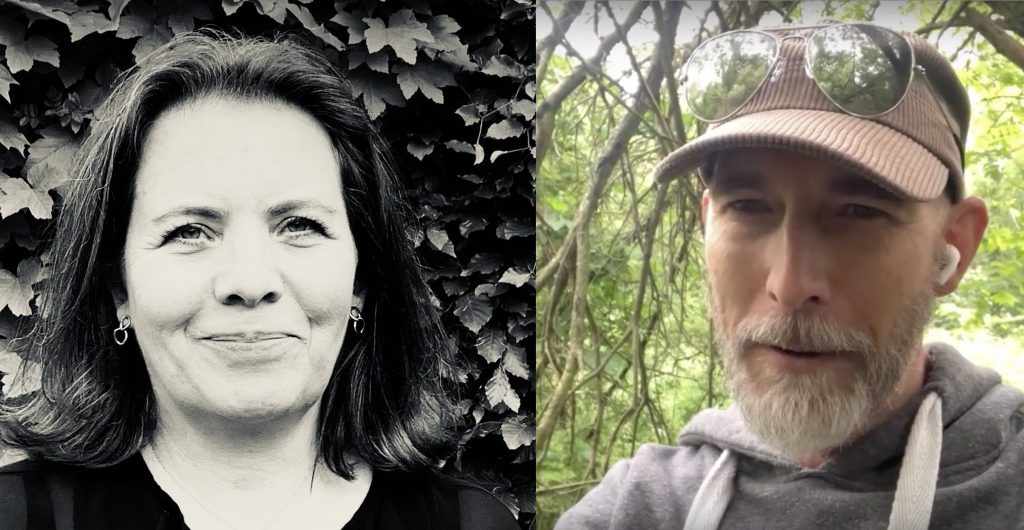 Jenny Sinclair interviewed by Mat Eason
T4CG's director Jenny Sinclair was interviewed by Mat Eason on the Seasoned For podcast.
Mat describes the podcast as "a place for the people of God to feel encouraged." He says "we are Seasoned For a purpose. What keeps us going is encouragement – we aim to help people to be all that God shaped them to be – to become positive world shapers, to bring healing and restoration, enable people to be their best, and to generate a culture of kindness and hope."
Mat has conversations with people from all walks of life. Some you may know, and some you won't. Among his previous guests are Shane Claiborne, Brian McLaren, Nat Moody, Sam Wells, Arlene Westerhof, Keith Hebden, Sally Mann and Ash Barker.
In his conversation with Jenny, Mat explores the story behind T4CG and how we encourage churches to be more relational and to discern their civic vocation for the common good.
Mat and Jenny talk about this period of rapid change and what God is doing across the churches. Jenny talks about the reasons for decline in parts of the church and growth in others, recognising the need to be both midwife and undertaker.
Jenny explains why Catholic Social Teaching is valuable for Christians especially in times of confusion, showing how it helps us read the signs of the times and resist mission drift.
Mat and Jenny explore the causes of our current crisis, what steps are needed to move towards renewal and how the churches can play their part.
In a wide ranging discussion about the vocation of the church, Jenny emphasises the importance of Christians adopting a posture of attentiveness to the Holy Spirit, and why a personal, local, relational posture is so vital in this time of extreme upheaval.
Click on the link below to play the podcast.
---