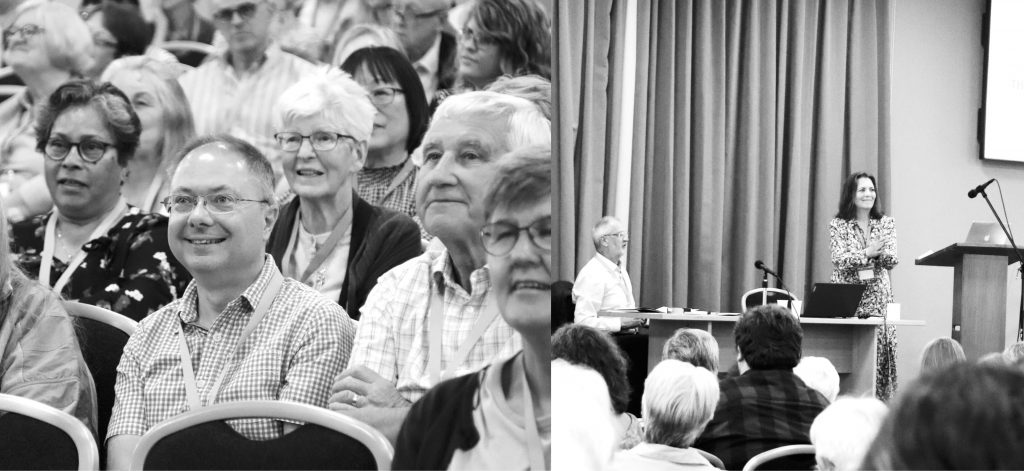 Relational, respectful, reciprocal
On 5 August 2022, T4CG's Founder and Director Jenny Sinclair delivered the keynote address for the National Meeting of the St Vincent de Paul volunteer network, inspiring volunteers to build common good within their neighbourhoods.
Click the link below to hear Jenny's talk, or download the text as a pdf HERE
The conference theme inspired the 200 delegates to engage with the quotation of Blessed John Henry Newman: "To live is to change, and to be perfect is to have changed often."
As Pope Francis has said, we are living through not just an era of change but a change of era. Jenny addressed this period of rapid change and how the could church respond. Looking through the lens of Catholic social teaching, she highlighted that the causes of our current malaise are rooted in a longstanding culture of individualism.
Jenny emphasised to SVP members and staff that their practice of being personal with people and building local relationships was more important than they realised. She advised that being relational, respectful and reciprocal was the way ahead for the people of the churches.
She encouraged the SVP staff and volunteers that their Vincentian charism is uniquely well suited for this moment.
Jenny candidly addressed the profound change going on across the churches at the same time as a geopolitical period of extreme upheaval, and that this requires us to see that, while some things may have to die, at the same time new life is being born.
Like what you are reading? More inspirational content from Jenny Sinclair can be found here: https://togetherforthecommongood.co.uk/news-views/from-jenny-sinclair