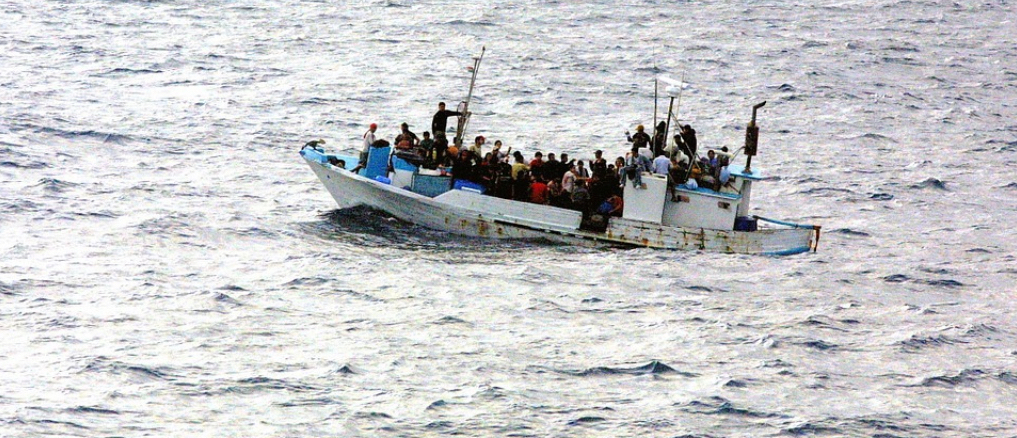 The complexities around migration
Migration is arguably the most complex issue affecting the West today. Here we share some of the approaches considered in a debate we held to address what a migration policy for the Common Good should look like.
In the aftermath of the UK's vote to leave the EU, and with the pan-European migration crisis continuing, there is both a need and an opportunity to develop a new way of managing the movement of people. The challenges are multi-layered and complex. But serious questions need to be addressed in order for the UK to build a new immigration system that helps to serve the Common Good.
Post Brexit, how should the British State handle migration policy to accommodate the interests of our different communities? How should we approach integration? How should we imagine building a common life together? What would a good immigration policy look like?
Dr Anna Rowlands, the St Hilda Associate Professor of Catholic Social Thought and Practice at Durham University described the failures of the current immigration system as 'negative, contradictory', arguing that it frames 'negatively what we are against, not what we are for'. Far from being a response to the question "what would a good immigration policy look like?" the current system is complex, overwhelming and driven by fear. The perceived need to reduce non-EU immigration at all costs has overridden other concerns; not least, treating people humanely.
While President Trump came under pressure over his administration's policy of family separation, the Windrush scandal in the UK showed not only that our policies aren't much more ethical, but also that the 'border' doesn't end after you get a visa: it can follow you for decades afterwards and affect access to education, healthcare, housing and employment.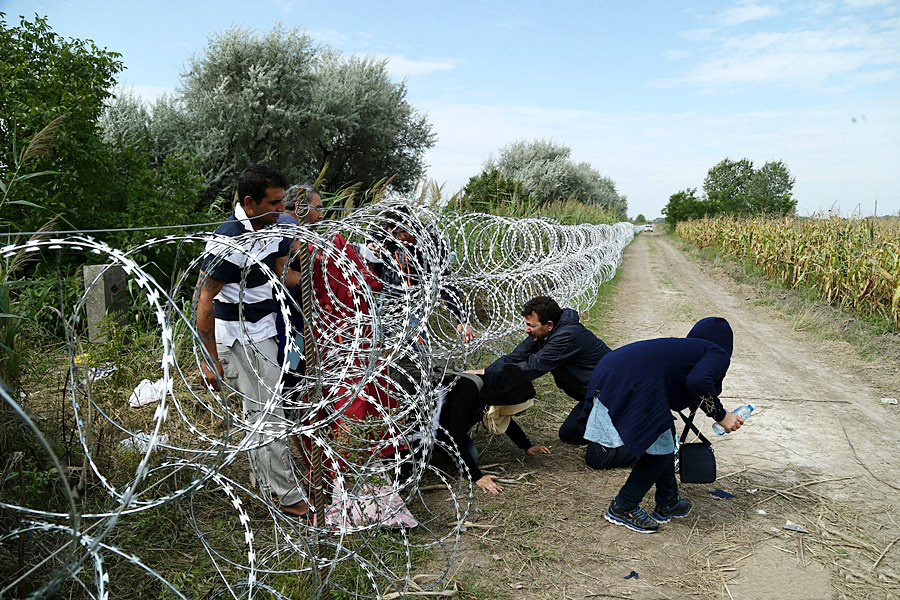 A growing body of Christian and other ethical voices are raising concerns about our existing policies and the narrative within which we as a society view migrants, refugees and asylum seekers. As Rowlands states, the system is constructed in such a way that for many of the people affected, 'everything collapses: mental health, dignity, respect, the sense of self-worth.
Brexit has revealed longstanding divisions across our national community, not least around attitudes to the impact of the pace and scale of immigration. Indeed, Fortress Britain? Ethical Approaches to Immigration Policy for a Post–Brexit Britain edited by Ben Ryan at Theos, explores how a re-imagined immigration policy could be shaped by ethics and by Christian theology. As well as a chapter by Rowlands, it also includes contributions by Dr. Adrian Pabst and David Goodhart, both of whom were members of our panel at our debate in 2018.
Goodhart's bestseller The Road to Somewhere goes some way to identifying the causes of the disconnect within society that lies behind the Brexit vote. He presents this fault line as effectively binary in cultural terms, between "Anywheres" – who value individual freedom to move, work and live, usually university educated, without strong attachment to a place, group or nation – and "Somewheres", who tend to live close to where they were born, tend not to have been to university and who value family, community, traditions and the nation state. 
Whilst there are extremes at either end of this spectrum, and there are overlaps, the majority of the population are positioned broadly within these two groups. Goodhart discusses this in a podcast from the series 'The Sacred', explaining that while Anywheres have tended to be in positions to influence or direct policy over the last 50 years, they make up a minority of the population – about 25%. Meanwhile the Somewheres are in the majority, around 50%, but are poorly represented in the upper echelons of public life. This divide has been characterised by Matthew Goodwin as 'a disconnect between the rulers and the ruled'.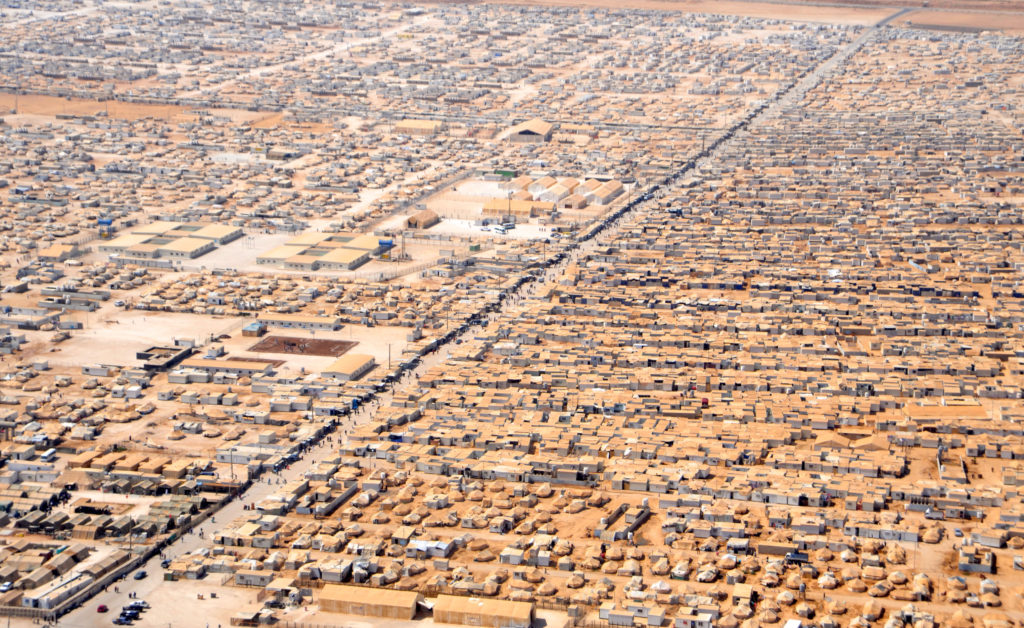 For the past two decades, economic growth has been driven largely on a growing population and rising public and private debt. Liberal immigration policies with EU member states, backed by Anywhere politicians, have covered the cracks in domestic-led economic output. The deliberate flooding of the labour market with cheap and mobile labour has put downward pressure on unskilled and semi-skilled wages, which, alongside automation and other factors, has created a perfect storm for ordinary workers. Meanwhile the affluent and well-educated have thrived on the advantages of globalisation.
But the influencing factors have been cultural too, exacerbating the divide and weakening our national consensus. As Maurice Glasman argues
'a politics of the Common Good would recognise that the educated rich have gone too far and too fast in pursuing a vision that did not have the consent of many people who did not consider themselves losers and left behind, but the heartbeat of our nation.'
The growing gap between Anywheres and Somewheres has manifested itself most acutely in attitudes to immigration. Successive governments have responded to this by scrambling to bring down overall numbers and attempting to change the political narrative. In doing so, they have simultaneously failed to recognise the deeper reasons behind this unrest and left the country with an immigration policy that not only manages to attract resentment from both free movement liberals and conservative critics of mass migration but also degrades migrants, refugees and asylum seekers.
Given the turmoil unfolding across Europe, politicians who choose to ignore the deeper causes do so at their peril. As Goodwin has argued in an essay unpacking the factors that drove the Leave vote in the UK, "articulating and responding to the divisions that were laid bare by the events of 2016 will be the primary challenge of tomorrow."
There is an imperative for the British State to design an immigration policy that accommodates the interests of all our different communities and interest groups and build towards a national consensus. And against this backdrop, we brought people together for constructive discussion and to identify ways forward. Our debate on Migration and the Common Good was our small contribution towards a solution.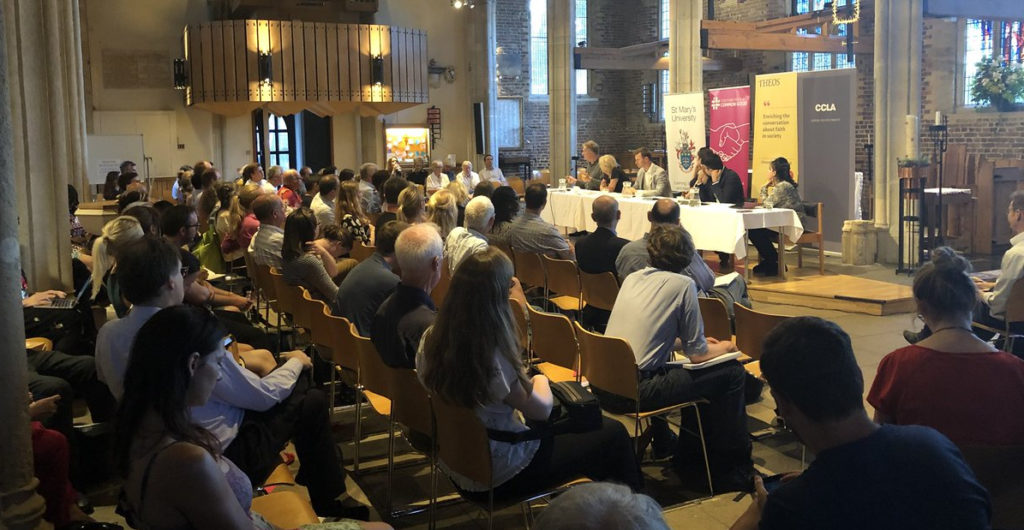 To help us unpack these complexities our panel included Dr Anne Kershen, who has edited over forty books on migration and diaspora, alongside Kiran Bali, a specialist in interfaith co-operation and a member of the advisory council of Migration Watch. We also benefited from the insights of Satbir Singh who, as Director of the Joint Council for the Welfare of Immigrants, helped us navigate the issues around detention and treatment of families.
Dr. Adrian Pabst in his paper A Common Good Approach to Free Movement of People and Capital written for St. Paul's Institute, seeks to reframe immigration policy, proposing the development of Common Good practices and approaches that lead to fresh policy ideas, formation and implementation. His study aims to frame an ethical approach to immigration that involves a balancing of interests: a more humane approach to vulnerable migrants, attention to "the profound social and cultural consequences for the societies of "sending" countries", and the interests of the settled population who have concerns about integration, the pace and scale of immigration and its impact on our common life together.
Rowlands has posed the key questions:
'What is our duty to the stranger?' and 'What does it mean now to be a neighbour?'
It's time to start asking these questions: both in how we as a country and local communities relate to migrants, but also how we relate to our fellow citizens and how the interests of all communities can be accommodated.
© Tom Ketteringham
Our debate, Migration and the Common Good was the first of three in a series entitled State, Society and the Common Good, held in partnership with our friends Theos, the Benedict XVI Centre and supported by CCLA, one of the UK's largest ethical fund managers for charities, religious organisations and the public sector.
Video of the debate is available online – click here to view.