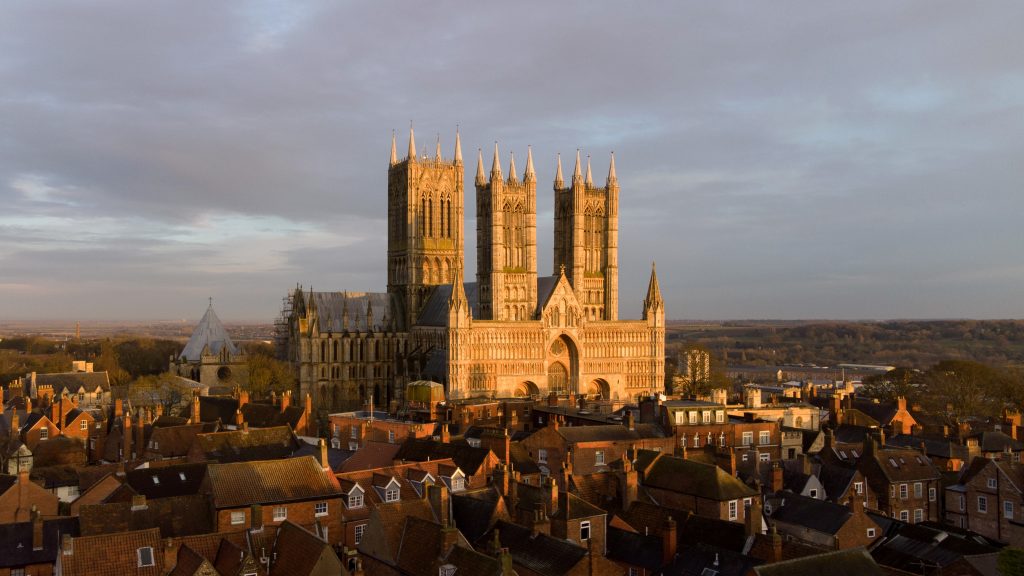 How can common good theology help us play our part in spiritual and civic renewal?
In partnership with Lincoln Cathedral, T4CG hosted a series of eight lectures over 2022 and 2023 on the theme of social theology – how God calls us to engage with the world, in terms of the economy, work, nature, freedom, social peace, politics and civic life. The lectures featured speakers from different traditions who draw on Catholic Social Teaching and who explore how the Christian tradition can be a blessing to public life and discourse. All welcome. You will find links to recordings and texts below.
The series forms a part of the wider Lincoln Cathedral Common Good Project, which frames the cathedral's civic and social engagement. Together for the Common Good is delighted to have curated this series for Lincoln Cathedral. T4CG's involvement was supported by CCLA one of the UK's largest ethical fund managers.

The series is now complete – explore recordings and texts below
Lecture #1: Jenny Sinclair (7 June 2022)
JUST RESPONSIBILITY? How can social theology help us play our part in spiritual and civic renewal? Introductory Lecture exploring the purpose of the series.
LISTEN to a recording here | DOWNLOAD the text here
Jenny Sinclair is founder director of Together for the Common Good which calls and resources people to fulfil their civic vocation by putting common good principles into practice. T4CG partners across the churches and draws inspiration from Catholic Social Teaching, a body of thinking intended as "a gift to all people of goodwill."
Lecture #2: Lord Glasman (12 July 2022)
JUST VOTING? On political participation and civic life.
LISTEN to a recording here | DOWNLOAD the text here | WATCH the video here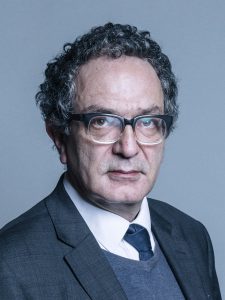 Maurice Glasman is an English political theorist, Labour life peer and Professor of Politics at St Mary's University. He is author of Blue Labour: the Politics of the Common Good (Polity, 2022). He is also director of The Common Good Foundation which is involved in local community organising work in Grimsby.
Lecture #3: Edward Hadas (27 September 2022)
JUST BEING? On the dignity and divine calling of the human person. Can people be who they truly are in the modern world?
LISTEN to a recording here | DOWNLOAD the text here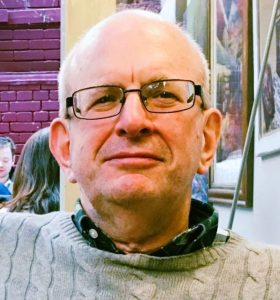 Edward Hadas is a Fellow at Blackfriars Hall, Oxford and a freelance journalist. An expert in Catholic Social Teaching, he teaches and lectures in Oxford and elsewhere and is the author of Counsels of Imperfection: Thinking Through Catholic Social Teaching. He is the author of several books on moral economics and finance, the latest of which is Money, Finance, Reality, Morality: A New Way to Address Old Problems.
Lecture #4: Revd Dr Malcolm Brown (18 October 2022)
JUST CHURCH? How does Catholic Social Teaching fit into the mission of the Church of England? What is the Anglican legacy for the common good and how might it become a church for England?
LISTEN to a recording here | DOWNLOAD text here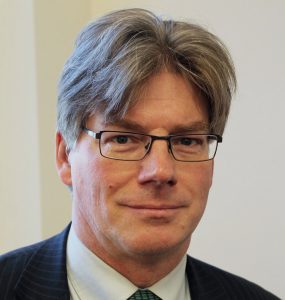 Malcolm Brown is the Director of Mission and Public Affairs for the Church of England, and Visiting Professor in Theology and Religious Studies at the University of Winchester. He is author of Anglican Social Theology: Renewing the Vision Today
Lecture #5: Adrian Pabst (23 May 2023)
JUST ECONOMY? Catholic Social Thought, Mutualism and Roads Not Yet Taken
How can the economy be reordered to work for the common good?
LISTEN to a recording here | DOWNLOAD the text here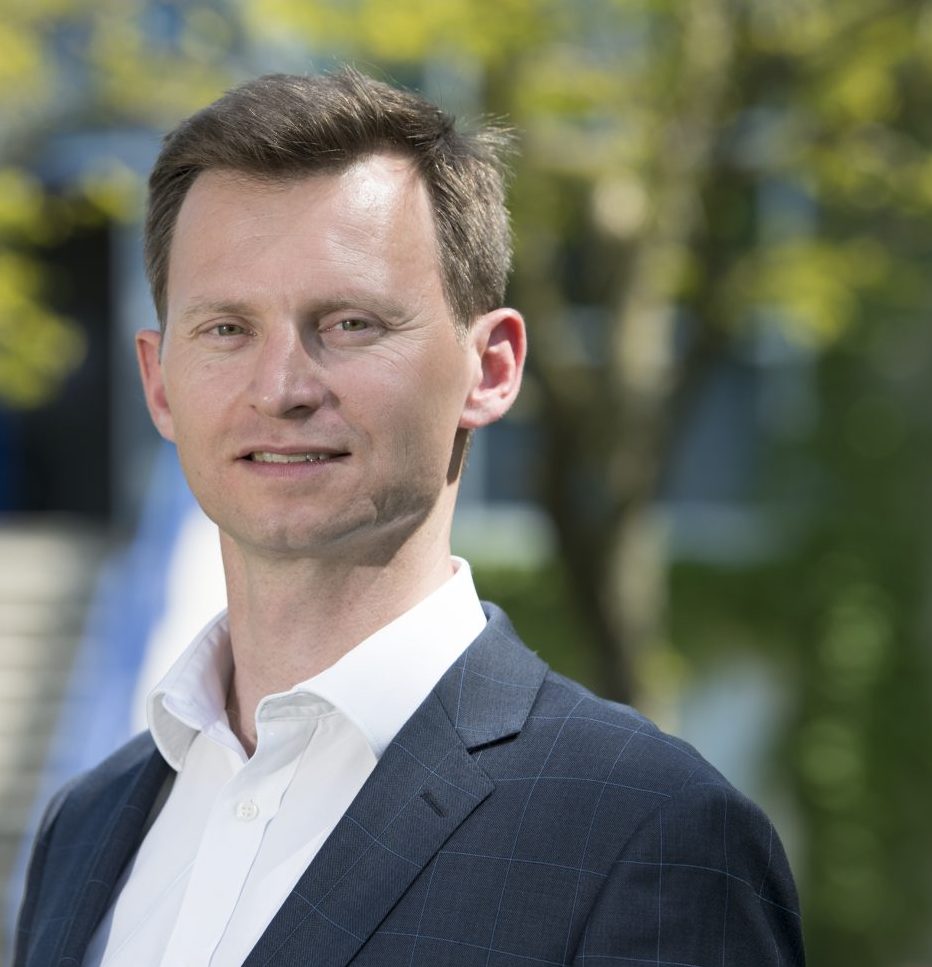 Adrian Pabst is Professor of Politics at the University of Kent, author of Postliberal Politics: The Coming Era of Renewal, and Deputy Director at The National Institute of Economic and Social Research, Britain's longest established independent research institute. An acknowledged expert in Catholic Social Thought and political economy, Adrian Pabst is among the leading figures seeding a growing cross party consensus around economic and civic renewal.
Lecture #6: Lord Glasman (11 July 2023)
JUST WORKING? Catholic Social Thought and the Dignity of Work
NB. Jon Cruddas MP was scheduled to give this lecture, but was detained at the House of Commons. Lord Glasman kindly stepped in and gave this talk off-the-cuff at the last minute. The Jon Cruddas lecture was rescheduled and took place on 14 September 2023 (see below).
The nature of work has changed: corporations have gained power while workers have lost out. How can the framework of Catholic social thought guide us towards a more stable and equal settlement?
LISTEN to recording here | WATCH video here | DOWNLOAD text here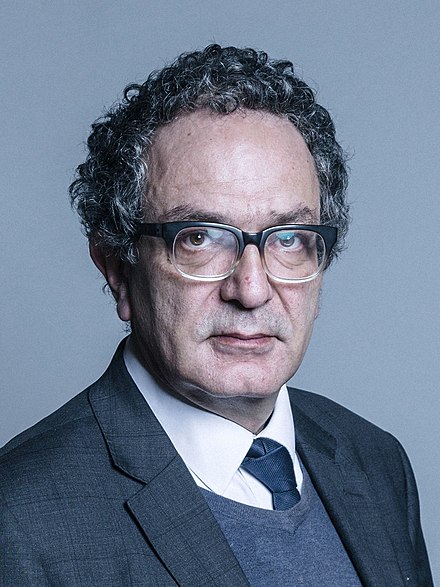 Lecture #6 RESCHEDULED: Jon Cruddas MP (14 September 2023)
JUST WORKING? Why the dignity of work is at the heart of civic renewal and the politics of the common good.
NB. This was rescheduled from 11 July when Jon Cruddas was detained in Parliament.
Jon explores why decent work must be the cornerstone of a politics of the common good and why work is fundamentally a spiritual activity through which people collaborate with God for the redemption of humanity.
LISTEN to recording here | DOWNLOAD text here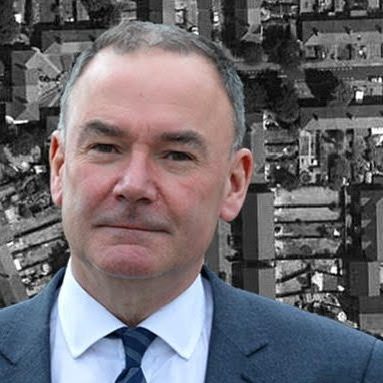 Jon Cruddas is the Labour MP for Dagenham and Rainham and author of The Dignity of Labour. Jon is an Honorary Professor at the Jubilee Centre for Character and Virtues at the University of Birmingham. He is also a visiting fellow at Nuffield College, Oxford and a visiting professor at the University of Leicester.
Lecture #7: Professor Alison Milbank (17 October 2023)
JUST WORLD? How does God call us to balance the interests of people and planet?
Drawing on Catholic social teaching, what is the common good approach to the conflicting interests of environmental crisis and social injustice?
LISTEN to a recording here | Download TEXT here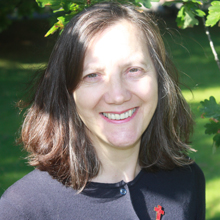 Alison Milbank is Professor of Theology and Literature at the University of Nottingham and has authored many books. She is Priest Vicar and Canon Theologian at Southwell Minster, and co-founder of the Save the Parish movement. Alison is the author of many books, the latest of which is The Once and Future Parish (SCM, 2023).
Lecture #8: Sr Helen Alford (27 November 2023)
JUST PEACE? On social peace and the causes of division.
Drawing on Catholic Social Teaching, we examine the causes of division from the perspectives of economy, anthropology, truth, freedom and natural law, and explore how the people of the church are called to respond.
LISTEN to a recording here | TEXT coming soon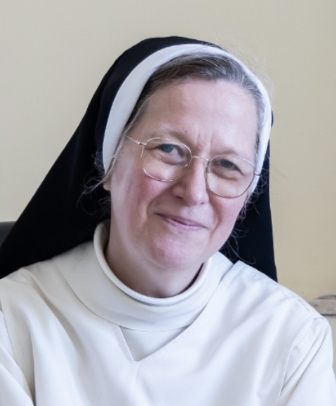 Sr Helen Alford is president of the Pontifical Academy for Social Sciences and Dean of the Faculty for Social Sciences at the Angelicum, Rome's Pontifical University. An economist, she teaches economic ethics, the history of technology, labour politics, and Catholic social thought. Sr Helen is from England, lives in Rome and is a sister of the Dominican Sisters of Saint Catherine of Siena of Newcastle, Natal.