COMMON GOOD TRAINING PROGRAMME
---
As the fallout of the pandemic hits, how is God calling churches to act within their neighbourhoods? Are you looking for ways to strengthen relationships in your community? How does your congregation contribute to the Common Good in the local area?
HERE: NOW: US PEOPLE is a 3-part training programme to help churches and parishes refresh mission and put the Common Good into practice in community, workplace and every day life. No prior theological formation is required. You may wish to gather a group of 12-20 people from your own parish or congregation, or to collaborate with a neighbouring church and do the training together.
The programme consists of:
PART 1:

The Word and the Common Good

(providing a biblical grounding in six 60 minute sessions). Available free to download here
PART 2: Common Good Thinking and Practice (one-day workshop hosted by you and led by a facilitator booked via T4CG). The comprehensive training pack is available online here
PART 3:

Living and Working for the Common Good

(six 45-60 minute sessions available to groups who complete Part 2)
Each of the first two parts works well as a standalone resource, while all three serve as a Common Good lay leadership programme. T4CG provides 'train the trainer' sessions for groups of facilitators wanting to run Part 2: the workshop in their diocese or church network. Please contact us to discuss your training needs.
The vision of Here Now Us People is about
Helping churches, organisations and their people become better rooted in their community, releasing their gifts to be Christ's hands and feet where they live and work
Developing a relational culture of love and friendship that puts people and communities first
Giving people the resources to build the Common Good in all aspects of their lives
Reweaving a sense of family and belonging in order to resist individualism and healing all manner of divisions
Building durable local relationships between people and organisations for mutual wellbeing
Fostering social solidarity to ensure that nobody and no community is left behind
This year, we are rolling out the programme in partnership with dioceses and parishes in seven locations across England and we hope to do the same in more locations next year. If you would like to discuss how the programme could work for your church, your parish, diocese or organisation, please get in touch info@togetherforthecommongood.co.uk
Download a flier here.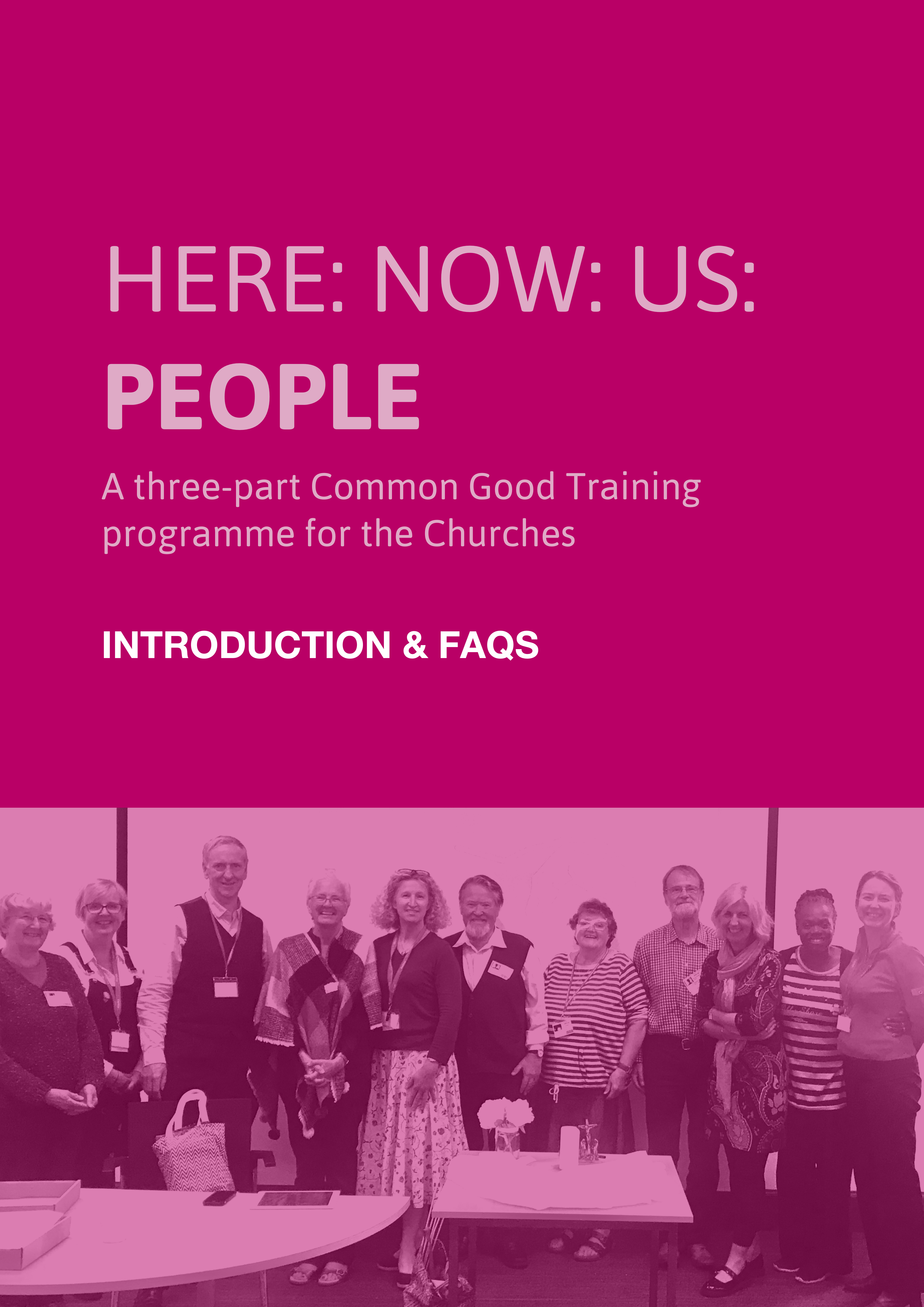 RESOURCES - HNUP Nutshell April 21
hnup
To download, please enter your details here: