COMMON GOOD TRAINING PROGRAMME
As the fallout of the pandemic hits, how is God calling churches to act within their neighbourhoods? Are you looking for ways to strengthen relationships in your community? How does your congregation contribute to the Common Good in the local area?
HERE: NOW: US PEOPLE is a 3-part training programme to help churches and parishes refresh mission and put the Common Good into practice in community, workplace and every day life. The material is designed for Christian groups but all are welcome to participate. No prior theological formation is required. You may wish to convene a group of 12-20 people from your own parish or congregation, or to collaborate with a neighbouring church and do the training together.
The programme consists of:
PART 1:

The Word and the Common Good

(six 45 minute sessions). Available free to download here
PART 2: Common Good Thinking and Practice (one-day workshop hosted by you and led by a facilitator booked via T4CG). The comprehensive training pack is available online here
PART 3:

Living and Working for the Common Good

(six 60 minute sessions available to groups who complete Part 2)
Each of the first two parts works well as a standalone resource, while all three serve as a Common Good lay leadership programme. T4CG provides 'train the trainer' sessions for groups of facilitators wanting to run Part 2: the workshop in their diocese or church network. Please contact us to discuss your training needs.
What does the programme cover?
Common Good Principles and how to put them into practice
A Christian understanding of the Common Good
The role of the local church as a covenantal civic institution and its calling in the neighbourhood
Your calling - vocational responsibility refreshing mission and practical action
What's going on? The causes of individualism and why the Common Good is the antidote
How to use Scripture to reflect on the Common Good in your area
Shared purpose among Christians of different traditions to strengthen civic immune systems
If you would like to discuss how the programme could work for your church, your parish, diocese or organisation, please get in touch info@togetherforthecommongood.co.uk
---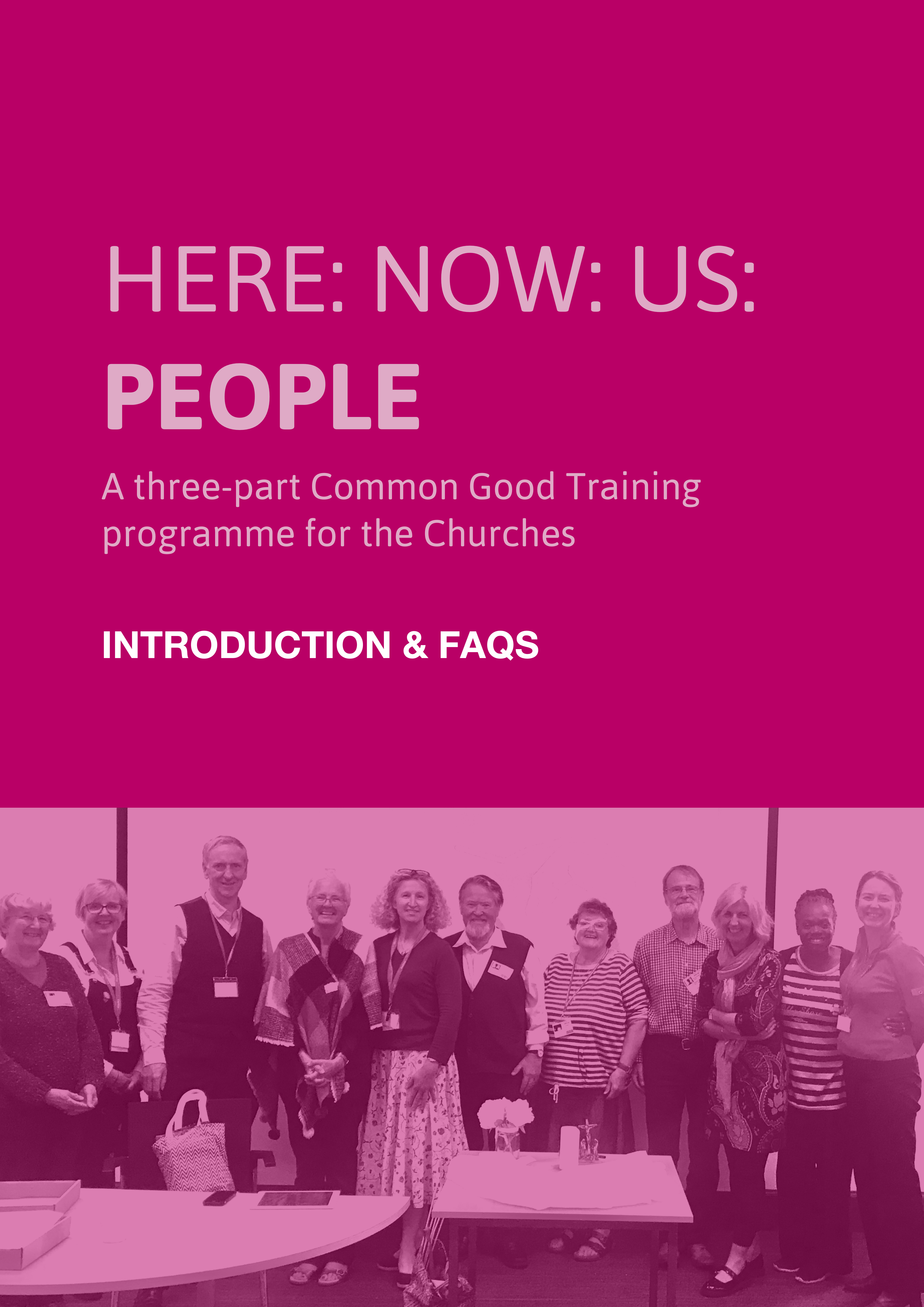 RESOURCES: Here Now Us People
To download, please enter your details here: