---
Are you looking for ways to strengthen relationships in your community? Are you looking for ways to refresh the mission of your church or organisation in a post Covid society? Do you want to discover new ways to build Common Good in your area?
HERE: NOW: US PEOPLE is a 3-part journey to help Christians rediscover their vocation in relation to place, collaborating with neighbours, contributing to civic renewal and putting the Common Good into practice in community, workplace and every day life. No prior theological formation is required. A group of 12-20 people from a church or organisation can go on the journey, or do it together in partnership with a neighbouring parish.
See below for more details and and how to get in touch

The journey typically runs over about 12-16 weeks and consists of:
PART 1:

The Word and the Common Good

(providing a biblical grounding in six 60 minute sessions). Available free to download here
PART 2: Common Good Thinking and Practice (one-day in-person training workshop hosted by you and led by a facilitator booked via T4CG).
PART 3:

Living and Working for the Common Good

(six 60 minute sessions available to groups who complete Part 2)
Part 1 works well as a standalone resource, while all three together serve as a Common Good journey. The material is shaped by T4CG's unique expertise in neighbourhood mission across the Christian traditions. It is informed by the wisdom of Catholic social thought, in accessible Common Good language.
The vision of Here Now Us People
Helping churches, organisations and their people become better rooted in their community, releasing their gifts to be Christ's hands and feet where they live and work
Addressing mission drift, helping the people of God rediscover their distinctive Christian vocation in relation to place
Developing a relational culture of love and friendship that puts people and communities first
Giving people the resources to build the Common Good in all aspects of their lives
Reweaving a sense of family and belonging in order to resist individualism and healing all manner of divisions
Building durable local relationships between people and organisations for mutual wellbeing
Fostering social solidarity to ensure that nobody and no community is left behind
How it works
T4CG's project leader provides support for you and your church or organisation to go on this journey. This includes coaching for your local host, a 'train the trainer' session for your local facilitator to run Part 2, and accompaniment to ensure the journey complements your unique circumstances. Once you have run it with our help, you will be equipped to run it again and again!
Getting involved

This year, we are being funded to work with five partners to run the Here: Now: Us People journey for up to 400 participants in twenty locations across England. This year's partners include three dioceses, a large charity and individual parishes. We hope to work with more partners in 2022: paid-for places are currently available and we are looking for funding to offer bursary places. If you would like to explore the possibilities, please email Louise Lambert at info@togetherforthecommongood.co.uk - we'll be delighted to discuss with you.
Download a flier here.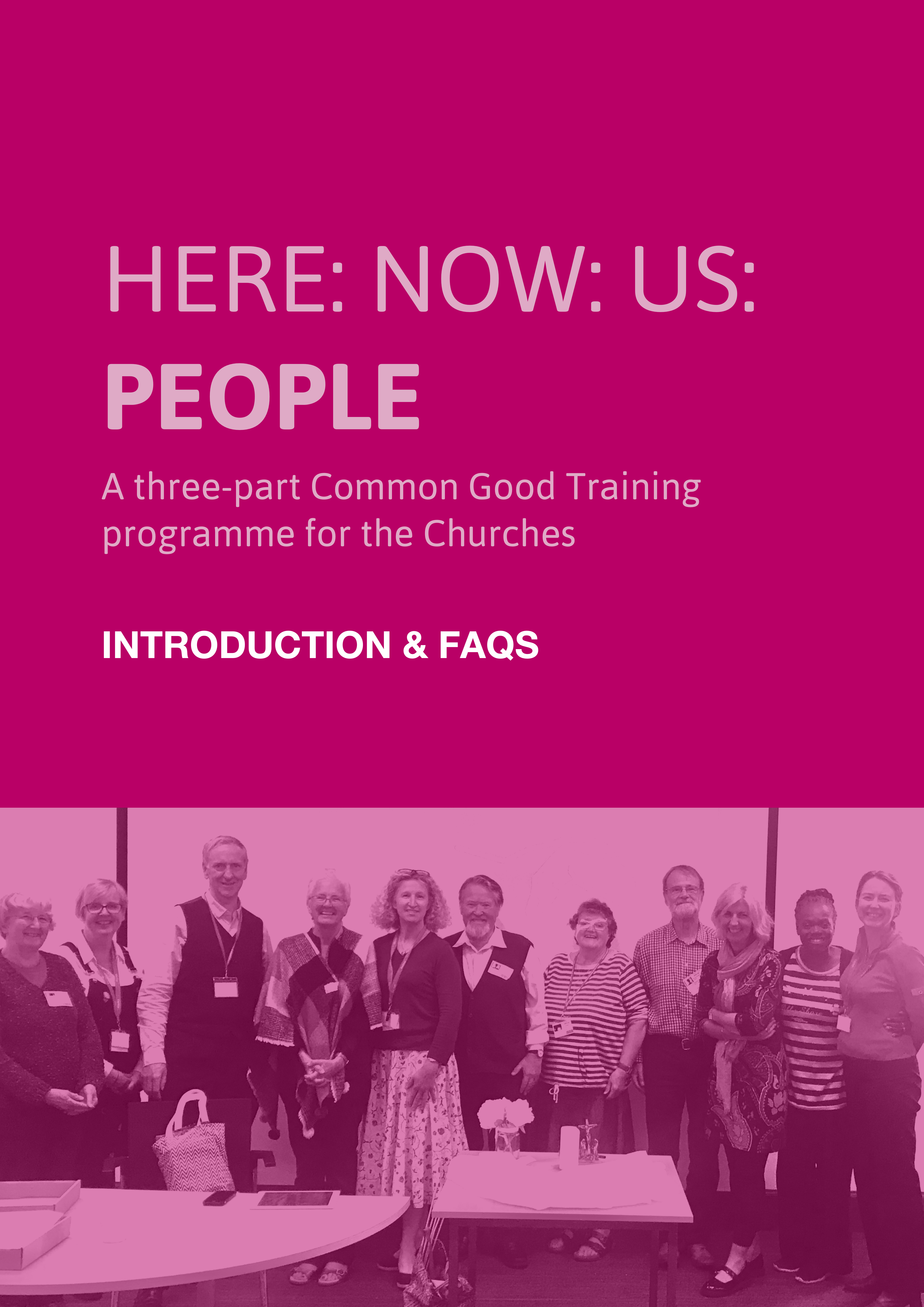 RESOURCES - HNUP Nutshell April 21
hnup
To download, please enter your details here: