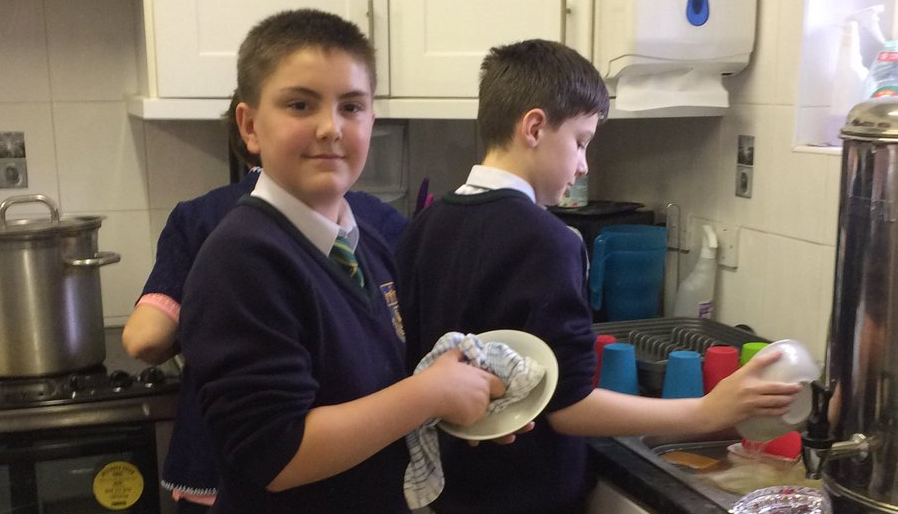 A School as a force for the Common Good
In an area of high deprivation in North Liverpool, Alsop High School won an award for leading "Faith 2017", a six-month partnership programme connecting young people and community groups.
Faith 2017 was a faith-based, multi-faceted, outward-facing initiative aimed to show how a school can be a force for the Common Good in its neighbourhood. Aiming to empower young people to be compassionate, responsible citizens, it fostered their ability to be able to listen to others, discover common values and work together in their communities.
The prestigious Community Partnership Award for "Faith 2017: working together for the common good", acknowledged the successful series of events, talks, visits, workshops and social action projects. Involving young people and local residents working together, the activities encouraged collaboration between people of different faiths, ages and backgrounds.
Faith 2017 was a multi-partner initiative. Coordinated by Alsop High School, partners included Together for the Common Good, Liverpool SACRE, the Archbishop of York Youth Trust, Liverpool Diocese, partner primary and secondary schools, churches of different denominations, fellow faith traditions and community groups.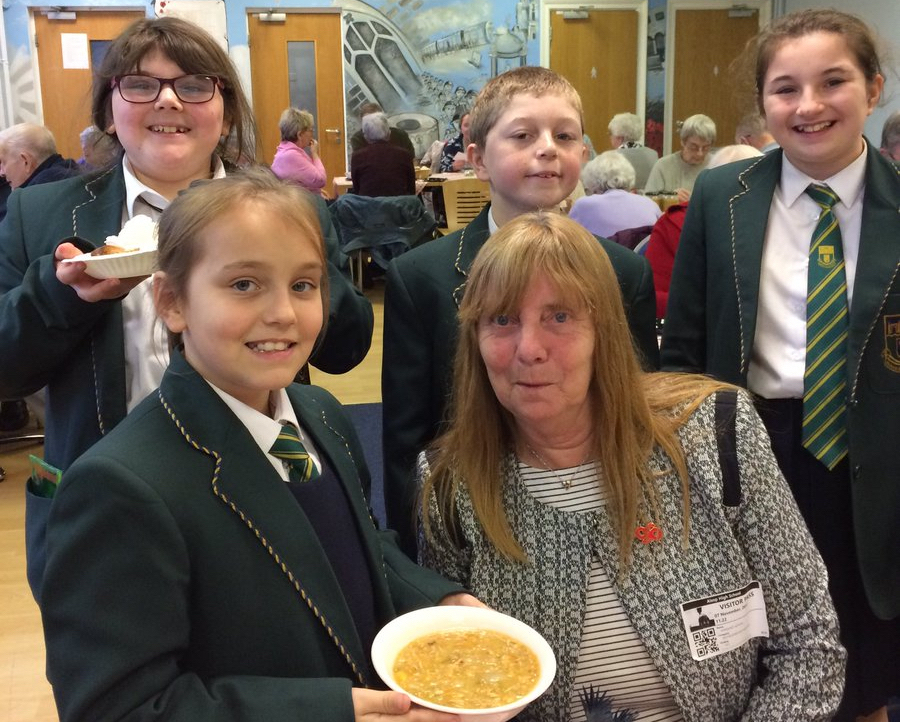 The Award comes one year on after Alsop won the WOW Educate Award for the one-month initiative "Hope 2016: working together for the Common Good".  In developing Hope 2016 and Faith 2017, the school worked closely with Jenny Sinclair, Director of Together for the Common Good, while partner schools and groups made use of T4CG's Common Good Schools toolkit in the planning stages. Congratulating Alsop and the partner institutions involved, Jenny commented:
"Alsop has proved that a school can be a force for the Common Good. Young people have grown in character and the school built bonds of trust with other local institutions. This is what strengthens civil society!"
Peter Bull, Head of RE at Alsop High, Co-ordinator of Faith 2017 and Associate of Together for the Common Good, commented:
"Faith 2017 had a huge impact upon the lives of so many people. We are delighted that Alsop is gaining recognition for being an outward-facing school at the heart of the community."
The Community Partnership Award was sponsored by Liverpool Diocese and was presented in November by the Bishop of Liverpool, Paul Bayes, who congratulated the school for their
"Faith 2017 was an outstanding, robust six-month programme in which the school was leading the community."
Alastair Machray, Editor of the Liverpool Echo had endorsed the submission, saying
"Alsop is a school not just IN a community, but a school LEADING a community. This community has its share of problems. At Alsop, I saw only solutions. The school, the staff, the pupils – inspired me. If ever an initiative deserves rewarding, then it is Faith 2017."
Based on the success of this partnership, Together for the Common Good developed a ten-week programme: Common Good Schools. To find out more, click here.
T4CG
Photo above: some of Alsop High School's young people and Margaret Aspinall of the Hillsborough Family Support Group, enjoying soup in the lunch club. Margaret was also one of the local speakers who took part in Faith 2017: working together for the Common Good.
With thanks to Alsop High School for photographs.
For more information, contact: office@alsophighschool.org.uk or visit www.alsophighschool.org.uk