Let's have a conversation. Are we building the Common Good?
Our Common Good Checklist is a three-part tool to help you identify opportunities to enhance what you are already doing and to play your part for the Common Good. Use it as a starting point for action, then use it as a regular review. You can use it to scrutinise specific situations of concern or projects in which you are involved, with your colleagues, in your community, your group, church or organisation.
You're welcome to download the checklist below. If you find it helps you, please consider making a donation to acknowledge its value.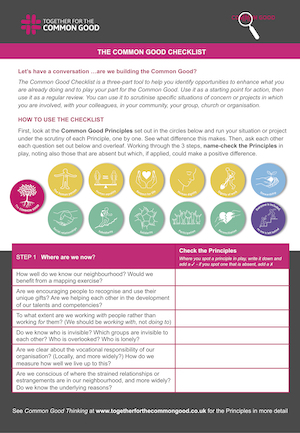 RESOURCES - Common Good Checklist
To download, please enter your details here:
---