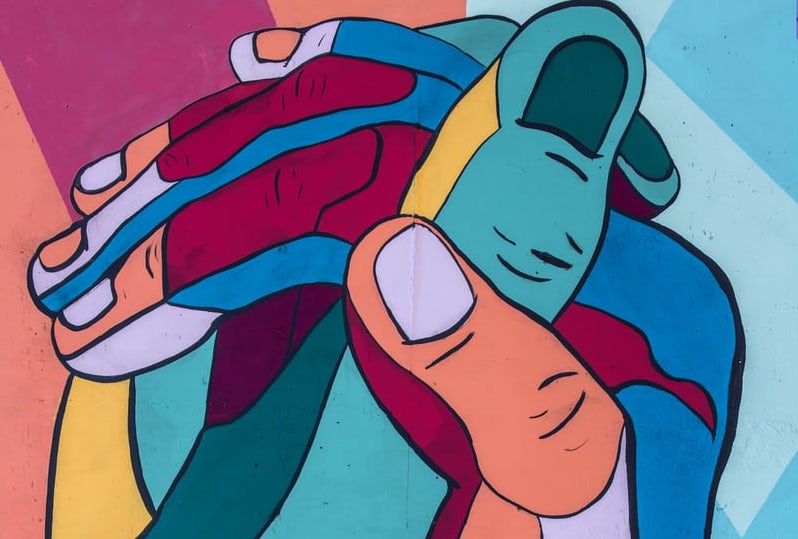 CHURCHES AND THE BUILDING OF LOCAL RELATIONSHIPS
It is clear that we are living not just through an era of change but a change of era. We are entering a new chapter in the history of the world, and of the church. We sensed a need to discern what that means for the life of our communities and how churches are called to respond. Since March our weekly trans-Atlantic calls with our friends at the Journal of Missional Practice and The Common Good Foundation led to our webinar Preparing for a New Chapter: Revitalising the Christian Imagination for the Sake of the Common Good, and our letter to the churches, The Plague and the Parish.
We felt a need to name the grief that we can see, and also to acknowledge a deeper sense of grief about our culture: a society based on contract is unlikely to see us through in this new era. However, covenant offers an alternative and transformational story.
Building on the above, we held a second webinar on 10 September, Renewing the Covenant: Churches and the Building of Local Relationships and we published an accompanying letter calling the churches to build local relationships. Our challenge to you is to begin having one-to-one conversations to get to know people in your neighbourhood. Once you've completed say, ten, write and tell us what's happened. We invite you to the following:
Feel free to share this material.
Church leaders from across the UK, US, Canada, Sweden, France and Ghana participated on Zoom. View their comments in the Chat here. The discussion was also streamed on Facebook live.
HOSTS & PRESENTERS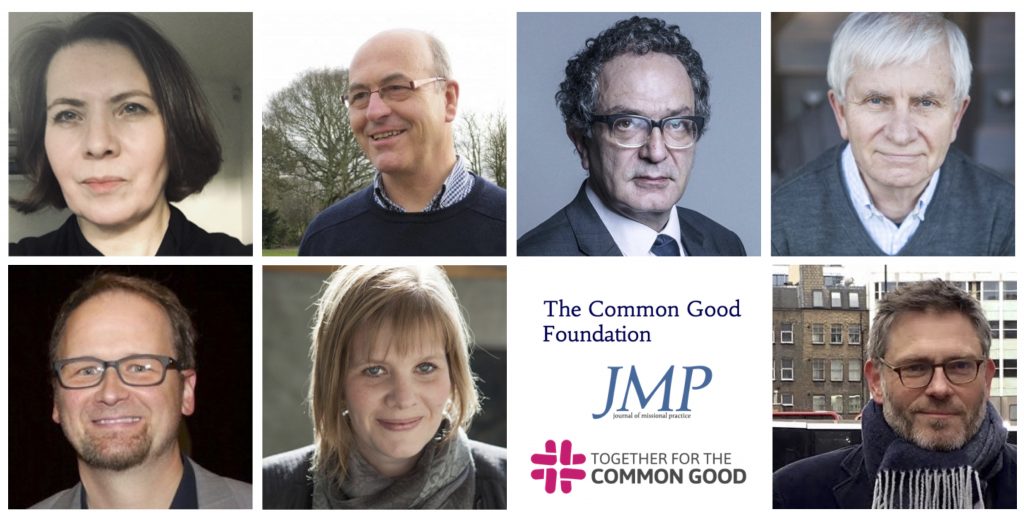 The webinar was co-hosted by Jenny Sinclair Founder Director of Together for the Common Good and Martin Robinson Co-Founder of the Journal of Missional Practice and Founder of ForMission, with contributions from:
Maurice Glasman | Labour Peer in the UK Parliament, Director of the Common Good Foundation and founder of Blue Labour
Alan Roxburgh | Co-Founder of the Journal of Missional Practice and Founder of The Missional Network
Fred Liggin IV | Pastor with Williamsburg Christian Church, Founder and President of 3e Restoration, Inc.
Sara Jane R Walker | Co-Founder of the Journal of Missional Practice and President for The Missional Network
William Taylor | Vicar of St Thomas Clapton in Hackney and co-founder of Clapton Commons
A helpful summary of the webinar is provided here.
This work comes out of a series of conversations between us and is framed by a generous and generative partnership between T4CG, JMP and CGF.
Please share your stories, reflections and comments with us by emailing: annette@togetherforthecommongood.co.uk