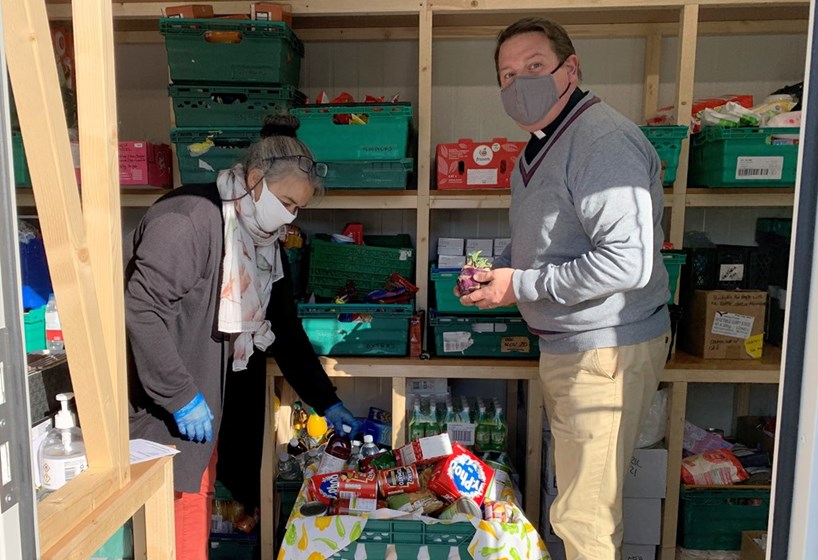 Faith leaders and academics gathered in January at a Religion Media Centre briefing to discuss the role of faith communities during the pandemic.
Our Founder and Director, Jenny Sinclair took part alongside Chris Baker, the William Temple Professor of Religion and Public Life at Goldsmiths University, Tim Mortimer, Programmes Manager at The Faith & Belief Forum, and Dr Jagbir Jhutti-Johal, a lecturer in Sikh Studies at Birmingham university and a former Commissioner on Religion and Belief in British Public Life.
We reproduce a short quote from the interview with Jenny. To read more, see links below to two articles, and to see the full discussion, scroll down to see the video.
Jenny Sinclair, Founder and Director of Together for the Common Good had a word of warning about the partnership between government and faith groups:
"Accepting government money comes with a cost and mission drift is inevitable…it's really important that faith groups and faith-based charities hold on to their sense of ethos…inevitably when we become service providers there is a risk of seeking to justify our existence as a useful handmaid of the state…we're more than this, we have a sacred civic role, churches have been in relationship with communities for hundreds of years.
"This relationship of service-client, where the churches and the volunteers are finding themselves in relationship with people more in a service provision relationship rather than as neighbours. I think we need to think about a shift from that rather paternalistic way of doing good to people and rather towards a participatory role where faith groups are good civic neighbours but where they retain that autonomy."
Watch the video below (for the interview with Jenny Sinclair, go to 27'13").
Click through to read the full articles at The Tablet and on the Religion Media Centre website.
This is an extract from our Lent 2021 mailing.
Like what you are reading? More inspirational content from Jenny Sinclair can be found here: https://togetherforthecommongood.co.uk/news-views/from-jenny-sinclair