The culture of contract isn't working
Helping out in a local dispute over horse grazing revealed the weaknesses of contract culture and the strengths of covenantal relationships, as Revd Jonathan Herbert writes below.
I got a tip off from the police in Poole. A Gypsy horse had been impounded.
Knowing the family in question, the neighbourhood police officer was uncomfortable that the full force of the law had been punitively invoked and asked if I could get involved in my role as Chaplain to Gypsies and Travellers.
I visited the family in their council house and took tea in their living room full of mirrors, glassware and pictures of family and horses. I learnt that a generation ago the family had been evicted from their camp on the heathland and forced to settle in a house. Keeping 'Jigsaw' a painted Gypsy Cob pony was how they maintained their connection with the land and with their nomadic past.
The father took me to the place where the horse had been grazing on wasteland under a pylon. Here the team of private bailiffs hired by the council had issued a notice to move the horse within 4 days, but because no one in the family could read, Jigsaw had been taken away. The fee to have him released was £1,600 and the money had already been paid with cash borrowed from relatives. I was surprised as the horse couldn't have been worth much more, but to the family it was of infinite value as Jigsaw had a particular bond with their autistic grandson.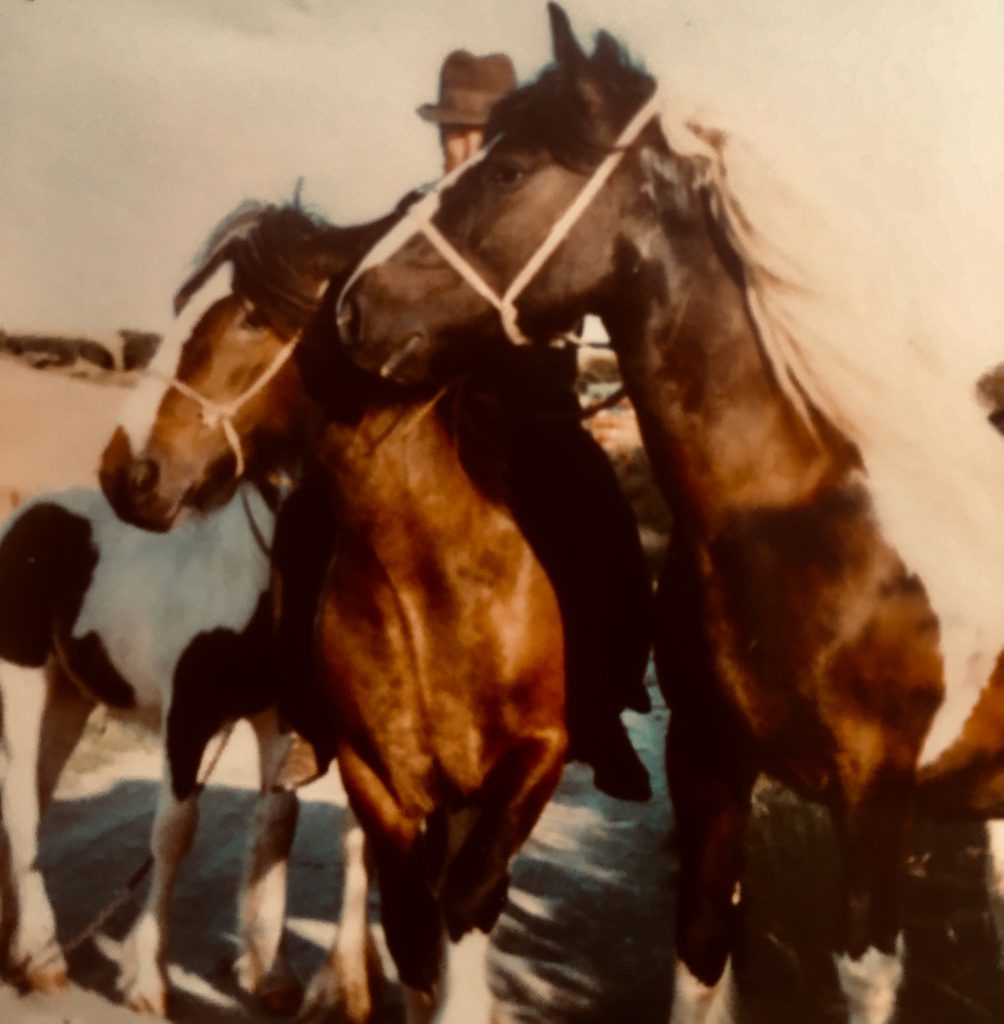 I told the story to other Romany Gypsies in the area and they all told me that Lady Wimborne had given the Travellers the right to graze their animals on her land and the council were going against this. Lady Wimborne socialite, local philanthropist, friend to painter Augustus John and the Gypsies had died in 1927 and much of her land had been sold off to the council. But to local Gypsies with a much less linear sense of time, she was very much still present, as was their agreement with her.
After 3 months lobbying, I finally got to talk to a senior council officer who explained the years of conflict with Travellers and horse grazing. We negotiated that next time a horse was grazing illegally the council should contact me or a local Traveller representative and we would encourage that the horse be moved. Sure enough 6 months later I got an 'anonymous' call from the same senior officer to tip me off and I made one phone call and the horse was moved.
The conflict between the Gypsies and Poole Council is where an oral tradition meets a legalistic tradition, where a land-based culture meets a metropolitan culture. It was a clash of covenantal relationship and contractual relationship. Increasingly our society seems to be moving away from 'my word is my bond', from relational ways of being with each other based on trust, and instead favouring the apparently safer, transactional, separated and professionalised relationships.
It's a growing tendency in the Church too. I do some spiritual accompaniment and was fortunate to be trained and mentored by some holy and intuitive guides, but I fear that the art of accompaniment is being taken over by an undue emphasis on receiving the rightly accredited training and adhering to strict guidelines. I can now hardly bear to fill in the online forms coming from the Diocesan Spirituality Team that seem to get more complex each year.
The social distancing era is only reinforcing ways of relating that are already here after decades of individualism. Growing fragmentation, loneliness, broken relationships and the marginalisation of many groups are signs that the culture of contract isn't working.
It's urgent not only to reconnect with others but also in sustainable ways with the land. Exploitation, racism and ecocide seem to share a common refusal to relate and to realise we belong to each other and the Earth. The growing propensity to commodify people and all forms of life might best be challenged by developing long term relational commitment.
I'm fortunate to live in community at Hilfield Friary, sharing 40 acres of land with four Franciscan Friars, three married couples, four children, five international volunteers, several cows, sheep, chickens and a large vegetable garden, embedded in the Dorset countryside.
The place is sustained by a four-fold rhythm of prayer and the inspiration of St Francis, whose spirituality springs from the love of God, in communion with Christ poor and crucified and with all people and creation. We value the mundane, ordinary things of life. We cherish our neighbours, the land, and the economy of gift. We balance manual work, shared meals, rest and recreation.
It's not always easy living together, but sharing a common vision and a covenantal commitment to belong together is what binds and sustains us. When we have conflict, rather than put more systems in place to avoid it, we talk it through. We know that a contractual approach limits reciprocity and erodes our ability to discern the movements of the Spirit. Only by living more relationally will our community survive and blossom and our model for this is always the Trinity.
In many ways the Gypsy families have mentored me. Building relationships of trust is an act of resistance against the transactional culture that is unravelling our common life. As people of covenant we are called to live in a way that endures long after the council is forgotten. Perhaps the Church would benefit from a little more illegal horse grazing.
© Jonathan Herbert
Jonathan Herbert, former leader of Pilsdon Community, lives as a member of Hilfield Friary Community in Dorset. From here he works as C of E Chaplain to Gypsies and Travellers in Dorset and Wiltshire. His recently published book is entitled Accompaniment Community and Nature (Jessica Kingsley Publishers, 2020)
This story was featured in the T4CG newsletter of summer 2020
Photo courtesy of Hull Daily Mail