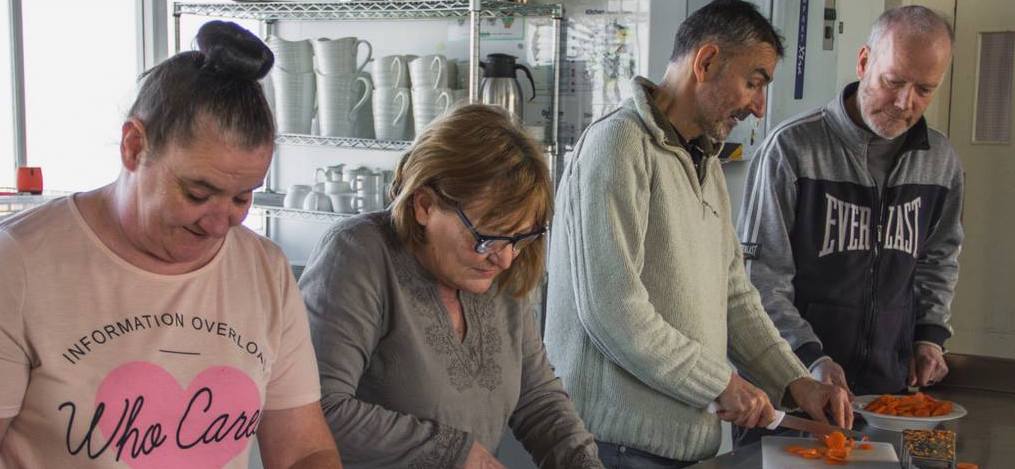 Creating a Culture of Encounter
We are all well aware that economic inequality is one of the drivers behind the division we now see in in our country. However, arguably a deeper cause is our lack of connectedness. A radio programme featuring Douglas Alexander concludes that we must not only change the system, but change ourselves, through a culture of encounter.
We may be more connected than ever, but we are, in many ways, strangers to each other. How many of your close friends have radically different politics, values or life experiences from you? And when did you last share a meal with someone from a totally different background?
In a radio programme for BBC Radio 4 entitled Culture of Encounter, the former MP Douglas Alexander explores why the UK has become so polarised as a nation and what we can do about it. His time as a politician convinced him that government alone cannot mend Britain's divisions:
"I always believed that if we are to come together as a country we need to close the economic gap through political action. But I have realised that in a country where economics, politics and technology are pulling us apart, we need interactions that bring us together, where we can establish trust and understanding across difference."
We can see he has come to the realisation that relationships and connectedness are actually at the heart of our deepest sense of meaning and wellbeing. He acknowledges that economic change alone is not enough for human beings to flourish.
He finds himself in good company: Pope Francis and other advocates of the Common Good have long argued that alongside economic reform, for sustained human flourishing we need to create a "culture of encounter". The biggest threat to a stable society is our estrangement from each other.
Together for the Common Good was consulted in the research for this programme, and we were delighted to point the producers to the work of the homelessness and inclusion charity, Cyrenians, in Edinburgh. Their ethos is already putting into practice the approach that Douglas Alexander advocates:
"it is also clear that as well as changing the system, maybe we need to change ourselves. Only by coming to know and coming to understand people who aren't like us – by contributing to a culture of encounter – can we hope to also close the empathy gap that today divides us. And that's a task not just for politicians, but for every one of us."
T4CG
Listen to the programme here
With thanks to the Cyrenians in Edinburgh for the photo.