The question of how we approach the crisis in social care affects us all and new thinking is urgently needed. Our friends at Caritas Social Action Network have done the hard work investigating what a common good approach would look like and have produced two excellent resources recommending practical ways forward.
In July 2019, the House of Lords Economic Affairs Committee described parts of the social care system for older people as a 'national scandal'.
Drawing on new Catholic social thought and the first national collaboration, the Embrace Project (independent Catholic diocesan charities, parishes and Caritas Social Action Network) has now published two new resources advocating for national and local action on the care crisis.
Care in Time calls for a common good approach to collaboration among Catholic and other organisations, to create the kind of care people want to see. With input from Catholic organisations, care home residents and working age adults in parishes, it explores how the common good is being actively denied in our society, through the growing isolation of older people, and how policy makers' emphasis on markets has affected public attitudes to care and the capacity of carers, family members, volunteers and professionals.
Reaching Out demonstrates a process of realising a common good approach in practice to overcoming isolation, in which 'the commons' of support from regional and national Catholic organisations is geared to human fulfilment and community-led responses. It aims to inspire Catholic parishes and others to become more confident in discerning and organising group-based activities that older people feel right for them. It includes ten examples from parish initiatives established in the Embrace Project, with guidance for the main stages of establishing activities and links to resources within and beyond Catholic contexts.
In an historic joint resolution, the Catholic Bishops of England and Wales have encouraged lay leaders of Catholic social action to work together nationally to discern and plan how care for older people could be enhanced.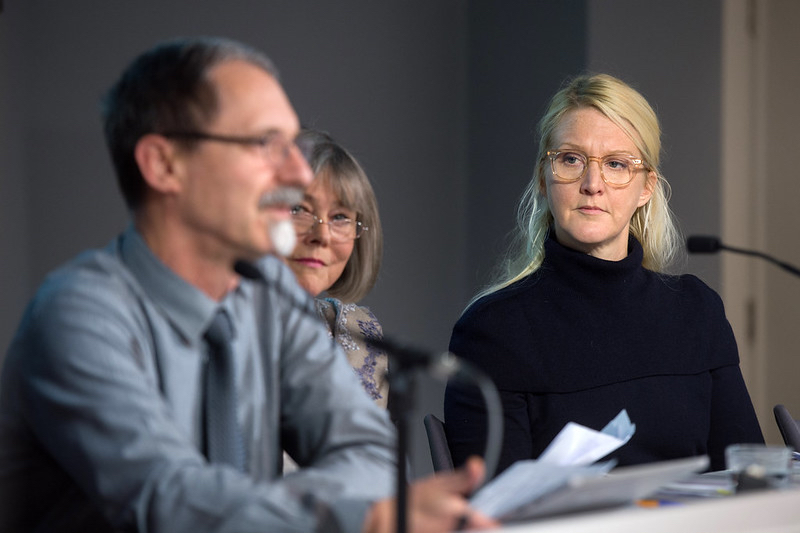 The new resources and a link to a film of the launch event are available at
http://www.csan.org.uk/policy/care/
Clive Chapman