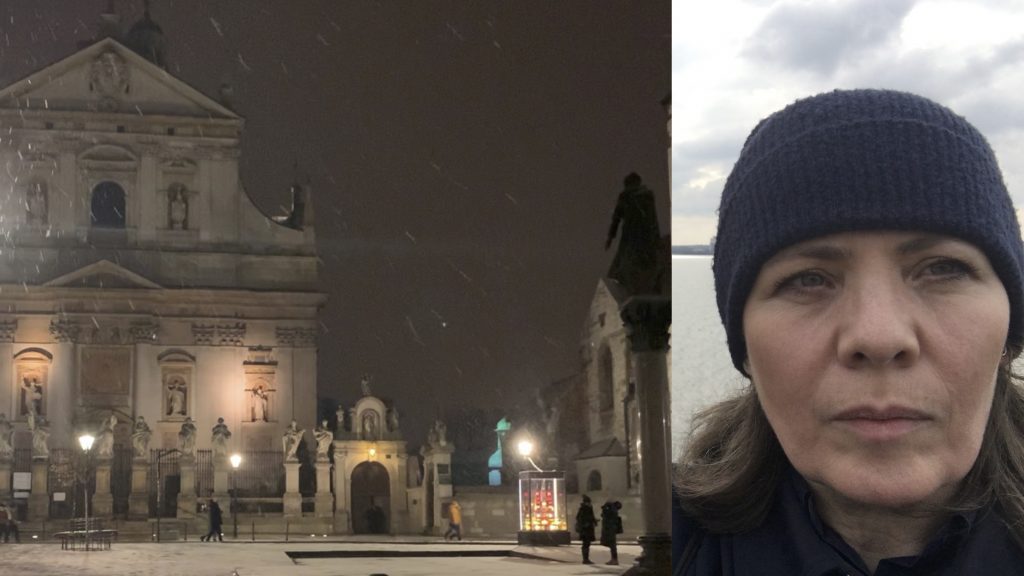 In December 2022, our Founder and Director, Jenny Sinclair, travelled to Poland, to contribute to Creatio Continua, a conference hosted by Laudato Si' Movement Poland and the Pope John Paul II University in Krakow, to explore the possibility of a more ethical politics.
In the context of climate crisis, war and geopolitical tension, Jenny and fellow panelists addressed the question "Is an ethical politics possible?" and the challenge put forward by Juliusz Mieroszewski: "people have become too powerful to safely continue to practice amoral politics."
Catholic Social Teaching is typically sceptical of doctrines and practices which reduce the complexity of human motivations to materialistic interests.
By contrast it proposes a multilayered conception of reality, in which human cooperation is integrated with God's continuous creation of the world.
Jenny explored Catholic Social Teaching as an ethical framework to challenge the dysfunctional ideology that has captured the West.
Download the text of Jenny's talk HERE
Click below to listen to a recording (23 minutes)
Explore the programme below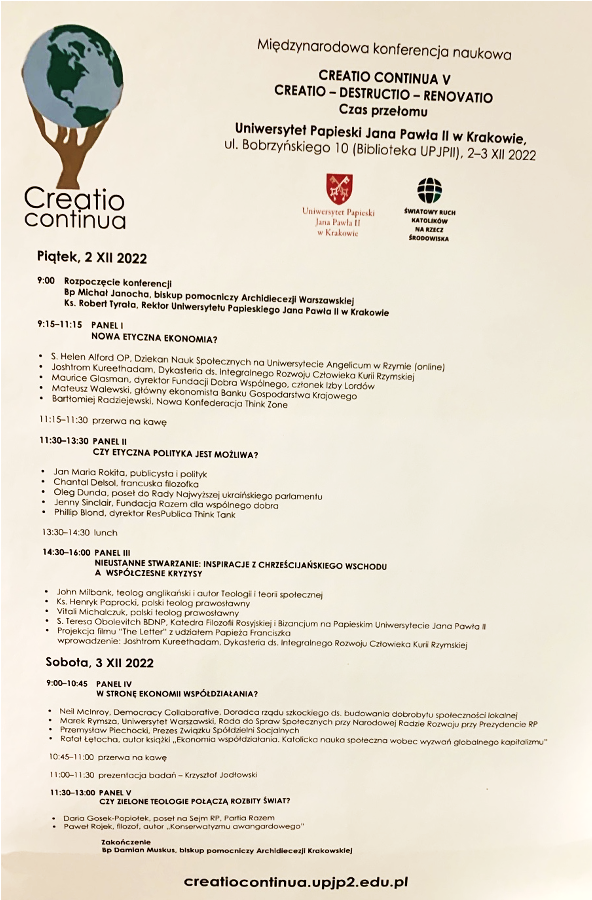 Like what you are reading? More inspirational content from Jenny Sinclair can be found here: https://togetherforthecommongood.co.uk/news-views/from-jenny-sinclair