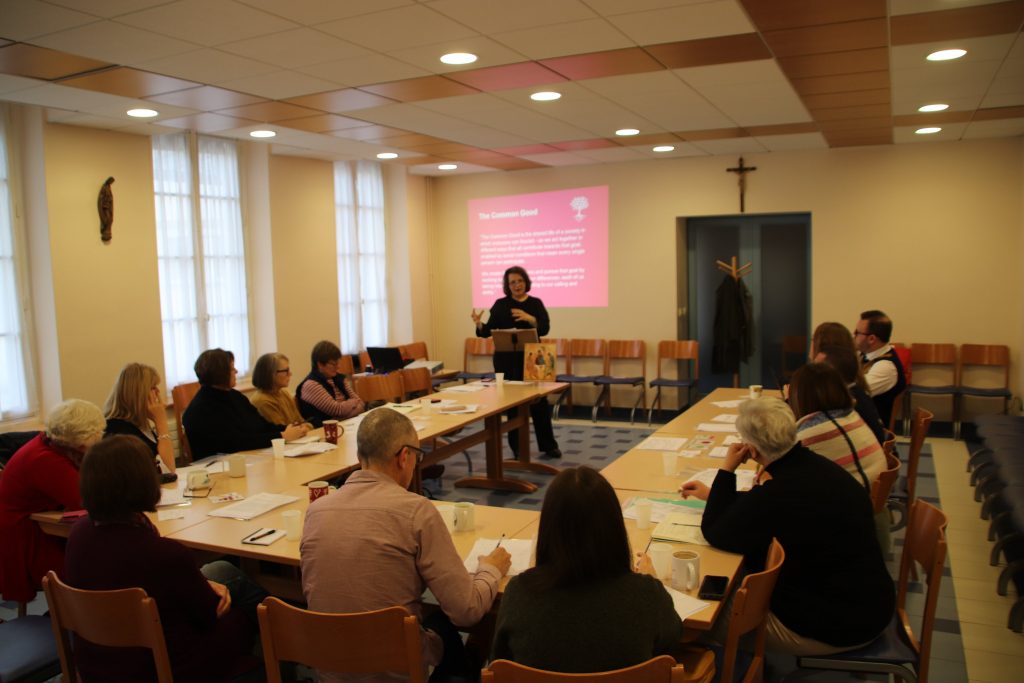 It was a pleasure and a privilege to help the St Vincent de Paul Society with their leadership programme in Paris in late November. T4CG led a half day's training with their senior managers, exploring together why putting Common Good principles into practice is so important now and how this is central to the relational work of the SVP. Fabulous people! SVP is a long established organisation with huge experience and expertise. A short article about the session can be found via the link below.
In case you don't know about the SVP, they are amazing. Their aim is "to tackle poverty in all its forms through the provision of practical assistance to those in need."
Their concept of need is broader than financial hardship, so visiting people who are sick, lonely, in prison, or suffering from addiction is also a significant proportion of their work. They believe that person-to-person contact and spending time with people is the greatest gift.
The SVP is a large Catholic charity with 10,000 volunteer members in the UK. Motivated by their faith, they commit to meaningful and long term befriending. This involves visiting people in their homes, in hospital, in prison and in care homes on a regular basis and offering people additional practical support such as food, furniture or financial help where needed. They also organise trips and events for older and isolated people. This core friendship service is complemented by community support projects (including community shops, furniture stores and advice centres), youth work, holiday provision and overseas aid.
More information here