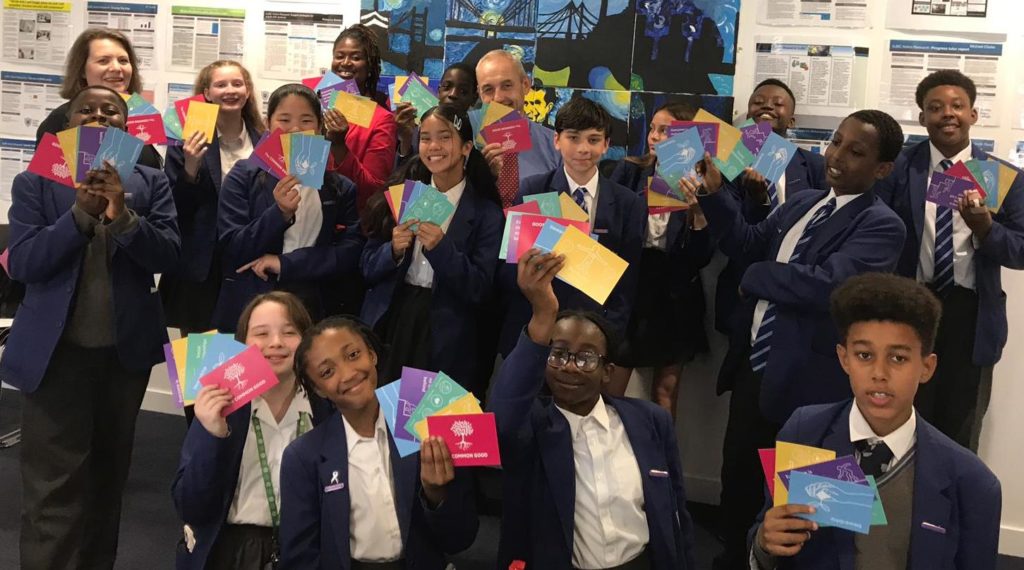 T4CG is recruiting: Common Good Schools Project Leader
Are you a teacher with senior leadership team experience, or in school chaplaincy or youth ministry? Are you widely respected and well-networked? Do you have some solid school management experience under your belt? Is the Holy Spirit calling you to a new path?
Together for the Common Good is looking for someone to lead on the roll out of our Common Good Schools programme. This is a national role. You will be influencing the role schools can play in civil society as well as ensuring young people are prepared for the challenging and often divided world in which we live.
This post is home-based but requires travel within the UK. 4 days per month for 12 months to be worked flexibly. Salary of £8,000 pa (£40,000 FTE). Funding currently in place for 12 months but a longer term post is a realistic possibility. Secondment proposals are welcome.
Download the recruitment pack here:
Job Description | Application Form | Disclosure Form
Please apply by emailing a completed application form to info@togetherforthecommongood.co.uk. No CVs and no agencies!
Closing date: 31st January 2022, 5pm.
Interviews will be held in central London on 11th February 2022, or another date by arrangement. We are looking to appoint someone who can start work as soon as possible.