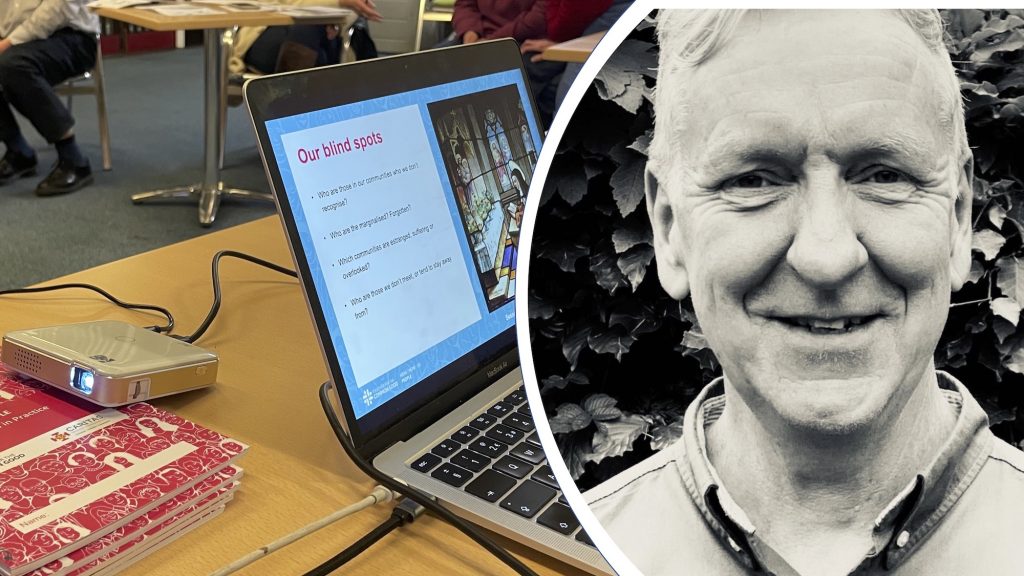 Update: Common Good Journey
We are delighted to introduce Sean Ryan, who leads our lay leadership programme, Common Good Journey. Here, he introduces himself and shares his vision for the role that churches can play in civic healing and renewal.
Back in Autumn 2019, I had a powerfully unmistakeable experience of the Spirit, as an invited participant at a T4CG training day.
St Ignatius describes the fruits of the Spirit as bringing 'courage and strength, consolations, tears, inspirations and quiet'. I experienced all this in the days following that first encounter with T4CG.
My journey since has been ever more blessed and remarkable, enabling me to see more clearly where 'all we like sheep have gone astray' and deepening my understanding of how God is calling us to respond.
The past seven years of my life have been extraordinary too, initially as a parish volunteer helping to pioneer Community Sponsorship of refugees, and later as the Catholic lead for the scheme, witnessing close up around the country all that is precious and powerful in the church and its people, across the churches. I have been especially struck by people's grace, passion, diligence and ability to build lasting relationships of trust and reciprocity within their local area.
The place God calls you to is the place where your deep gladness and the world's deep hunger meet

Frederick Buechner
There is much to build on in this work, as we roll out our Common Good training for churches and schools, inviting people on the journey across differences of class, education, viewpoint and life experience; ensuring all can participate and no single group or stratum dominates.
My remit includes refining, developing and leading our Common Good Journey programme, which equips ordinary church goers of all backgrounds to grow in faith, discerning where the Spirit is at work and becoming more deeply relational amongst their neighbours and local institutions where they live. You can download a leaflet by clicking the image below.
As we prepare others for this work, we are called to listen to, cherish and accompany every church, every organisation on their own unique journey. Relationships come first, always. We pay deep attention to every ministry, trusting that "in all things God works for the good of those who love him". That means listening and shaping our work to suit you.
Please do get in touch for a conversation about how a relational culture of love and friendship can bless, encourage and support what you are already doing.
You can reach me on 07938 653768 or at: sean@togetherforthecommongood.co.uk
For my own part, my burning desire is to play some small part in the realisation of T4CG's vision for spiritual and civic renewal, restoring a sense of family, place and belonging. I place my trust in the Lord that He now has me where He wants me!
Sean Ryan MBE
Common Good Journey Project Leader and Head of Operations and Development
Together for the Common Good